Great new additions to your Holiday collection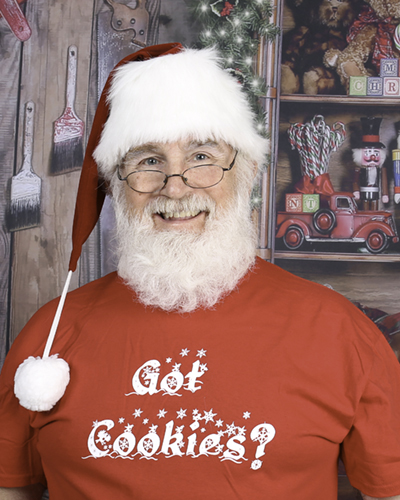 Got Cookies T-Shirt
100% Cotton T-Shirts with silk screen printed Got Cookies logo.
The following sizes are currenlty sold out:
Mediun, Large, XXXXL
More expected in 2-3 weeks.
Please click the link at the bottom of this page to be notified when they are available.
Note: For long beard sizes the artwork is 5" below the colar. All others are 3"
Got Cookies Apron -$15.00
100% polyester apron with silk screen printed Got Cookies logo
Got Cookies is a Division of John Zawacki Photography
Santa (pictured here) is available to for events, home visits and more: